Body Panorama, 2005. Excerpt from film.
Film, 15 minutes.
The fragmentation of persona is literally enacted when a human model, bearing physical resemblance to the artist, is covered with multiple photographs of her body, building a kind of crystalline (or to some, Cubist) human being. The model is filmed walking through a city.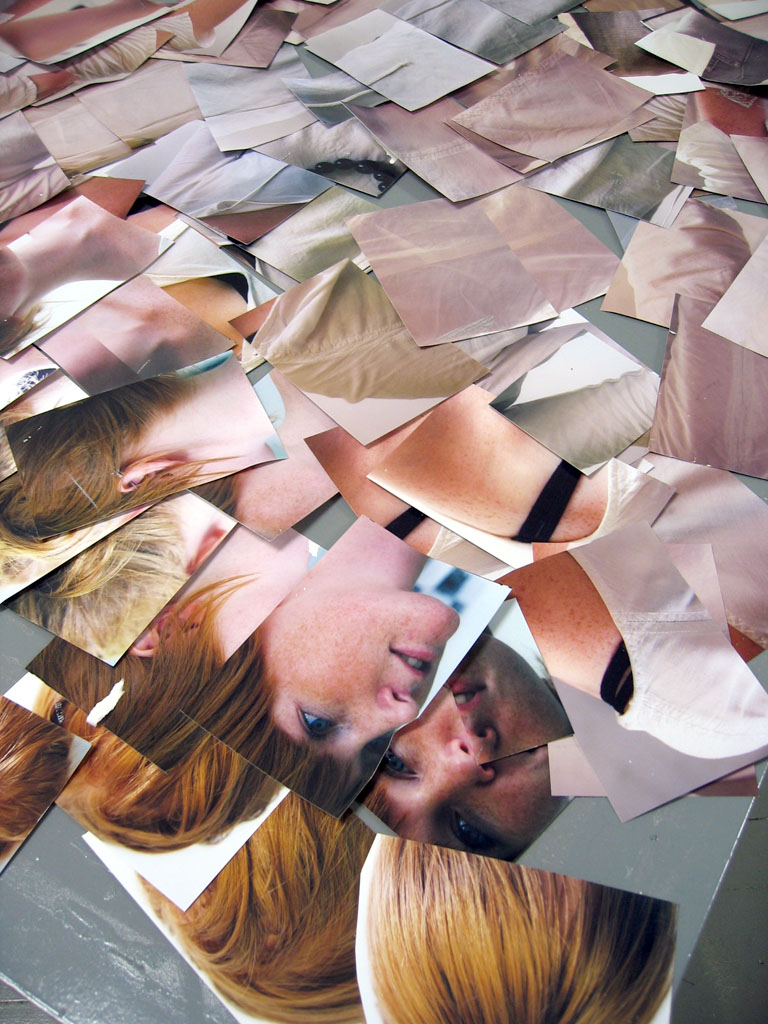 Still images from film and installation.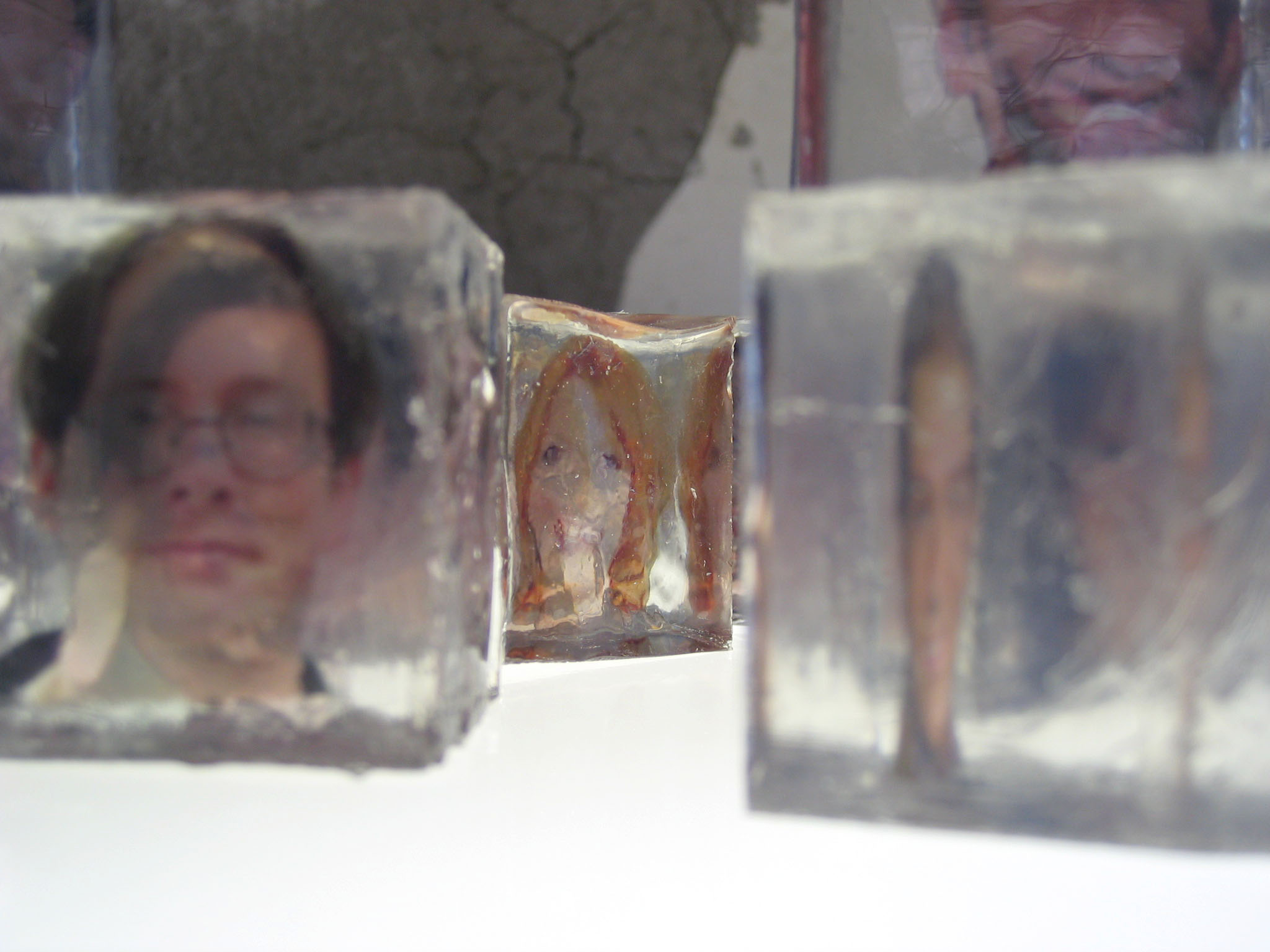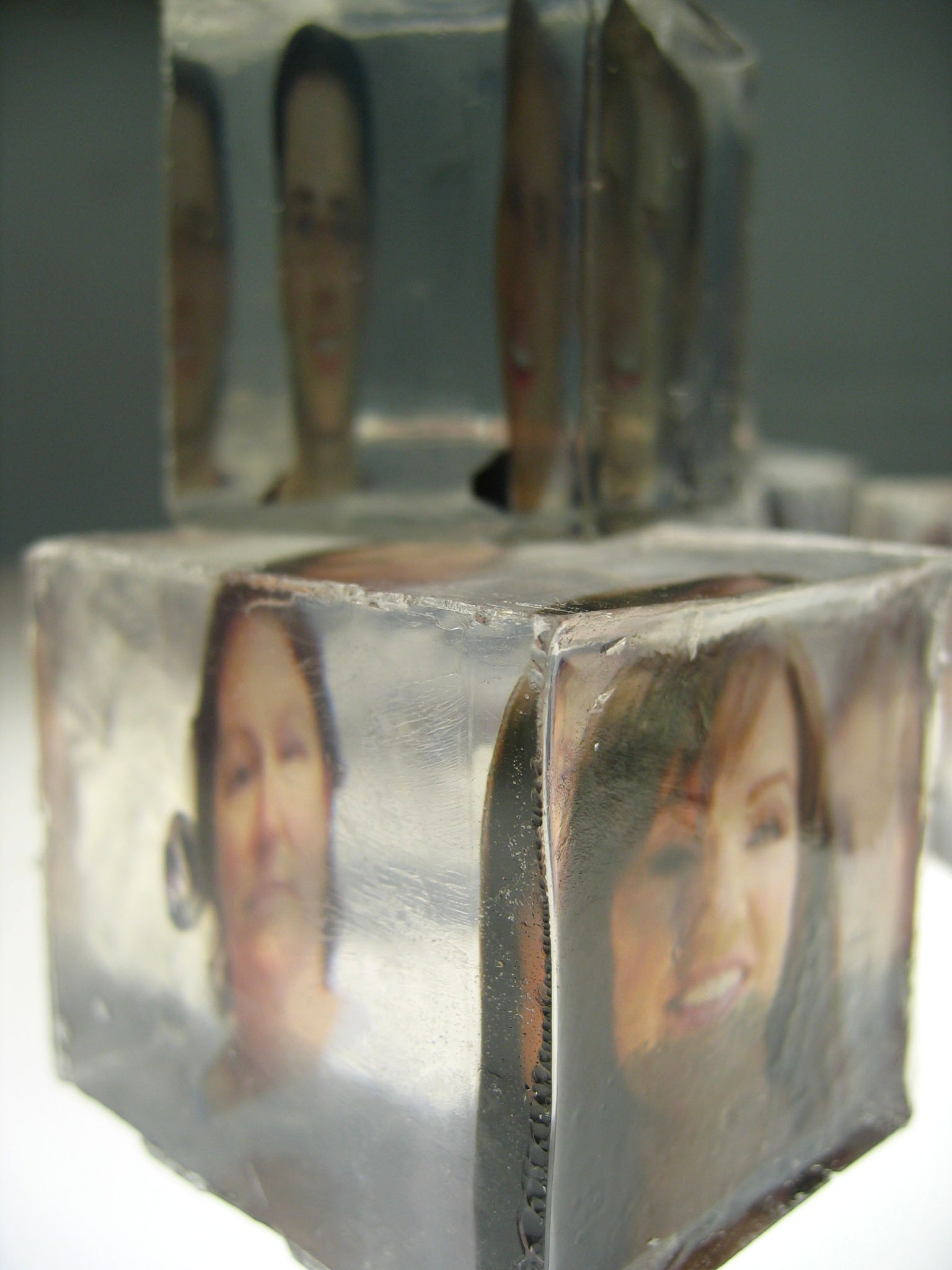 Palimpsests, 2005
Polyester resin, acetate, ligt box.
Before and after images from the American TV program Extreme Makeover of persons having gone through extensive plastic surgery, are cast into blocks of clear resin. This allows for a chance of simultaneous overlapping of and distinguishing between the two versions of the same person.
Same But Different, 2006
13 color photographs of a 14 different faces.