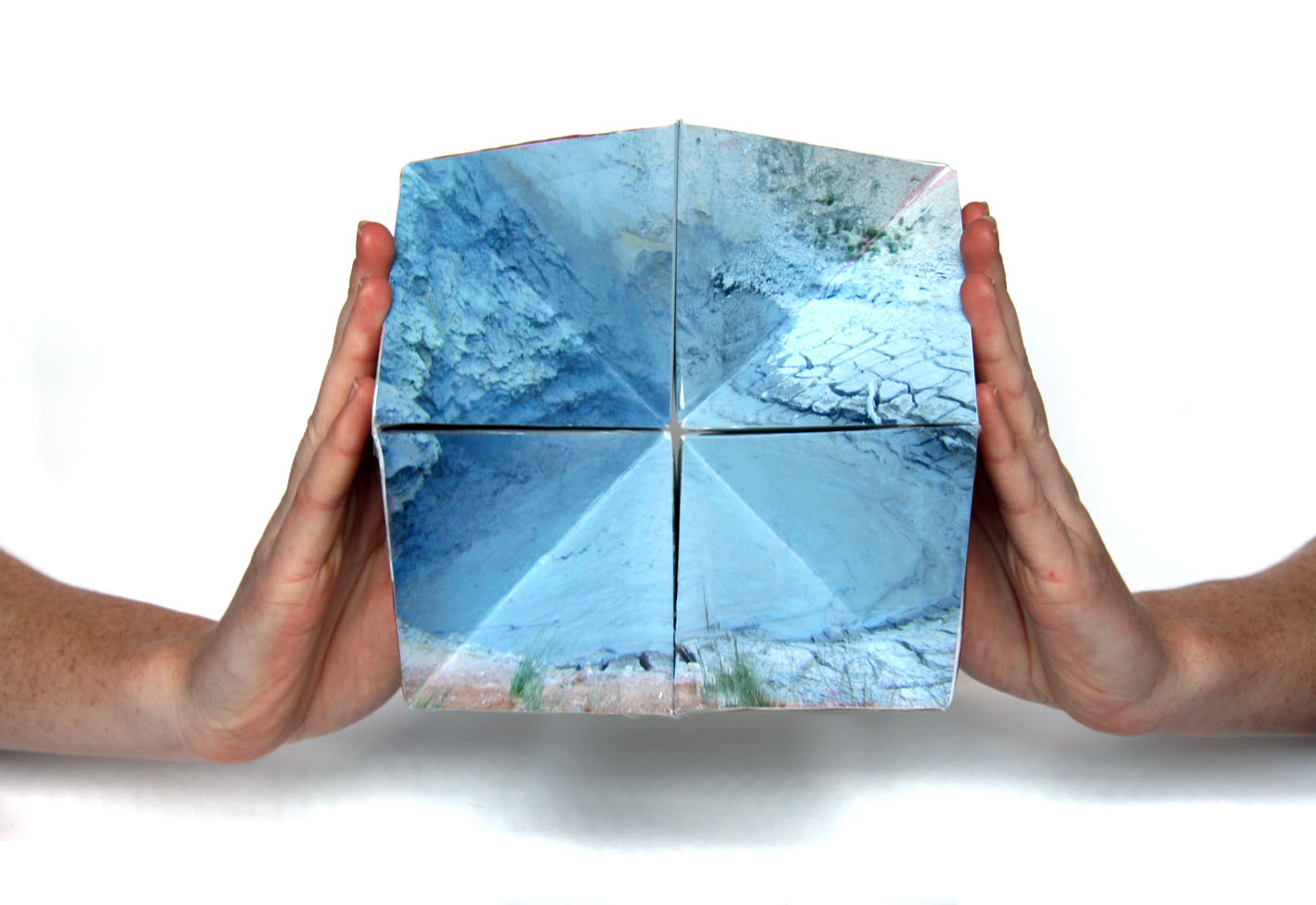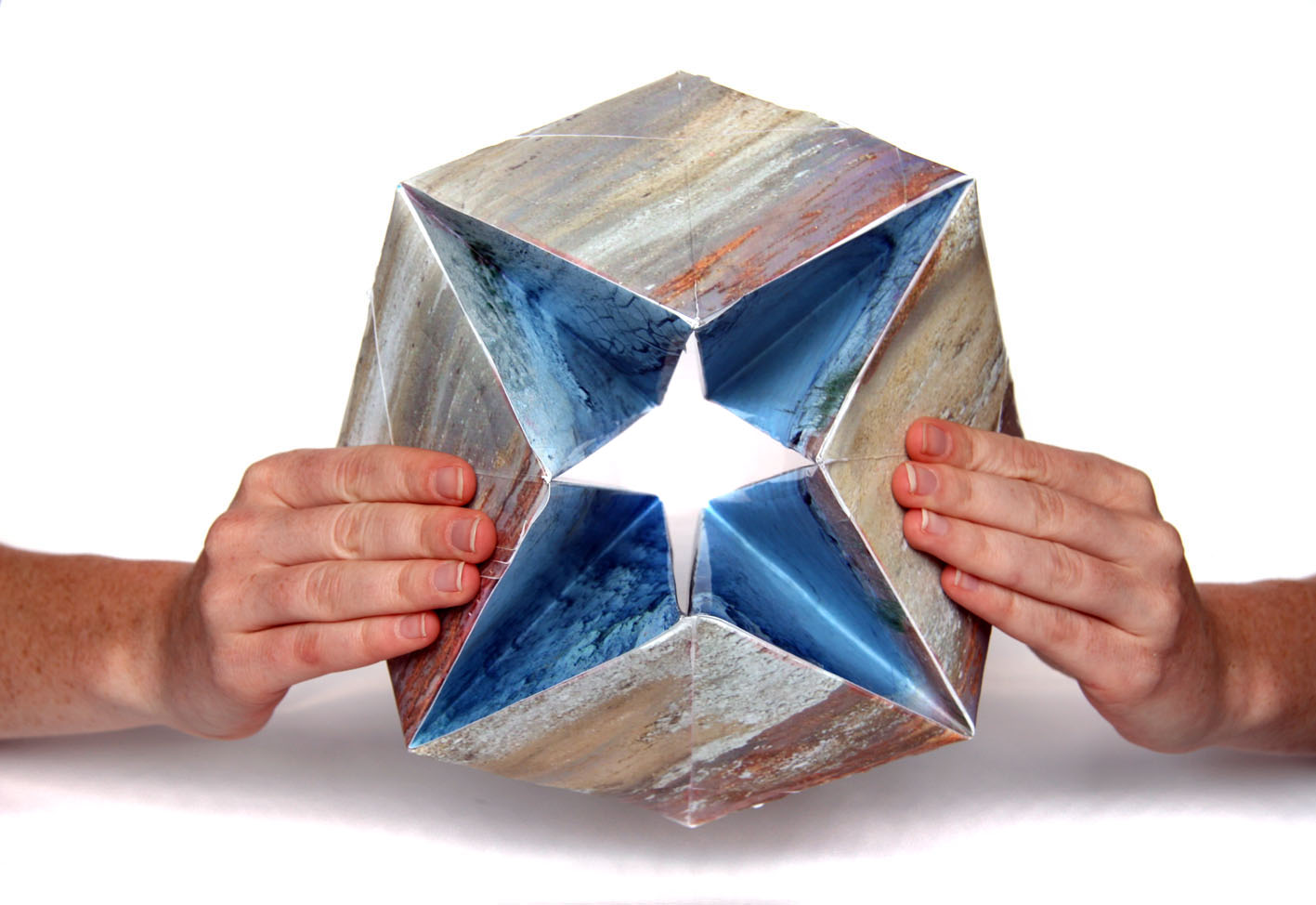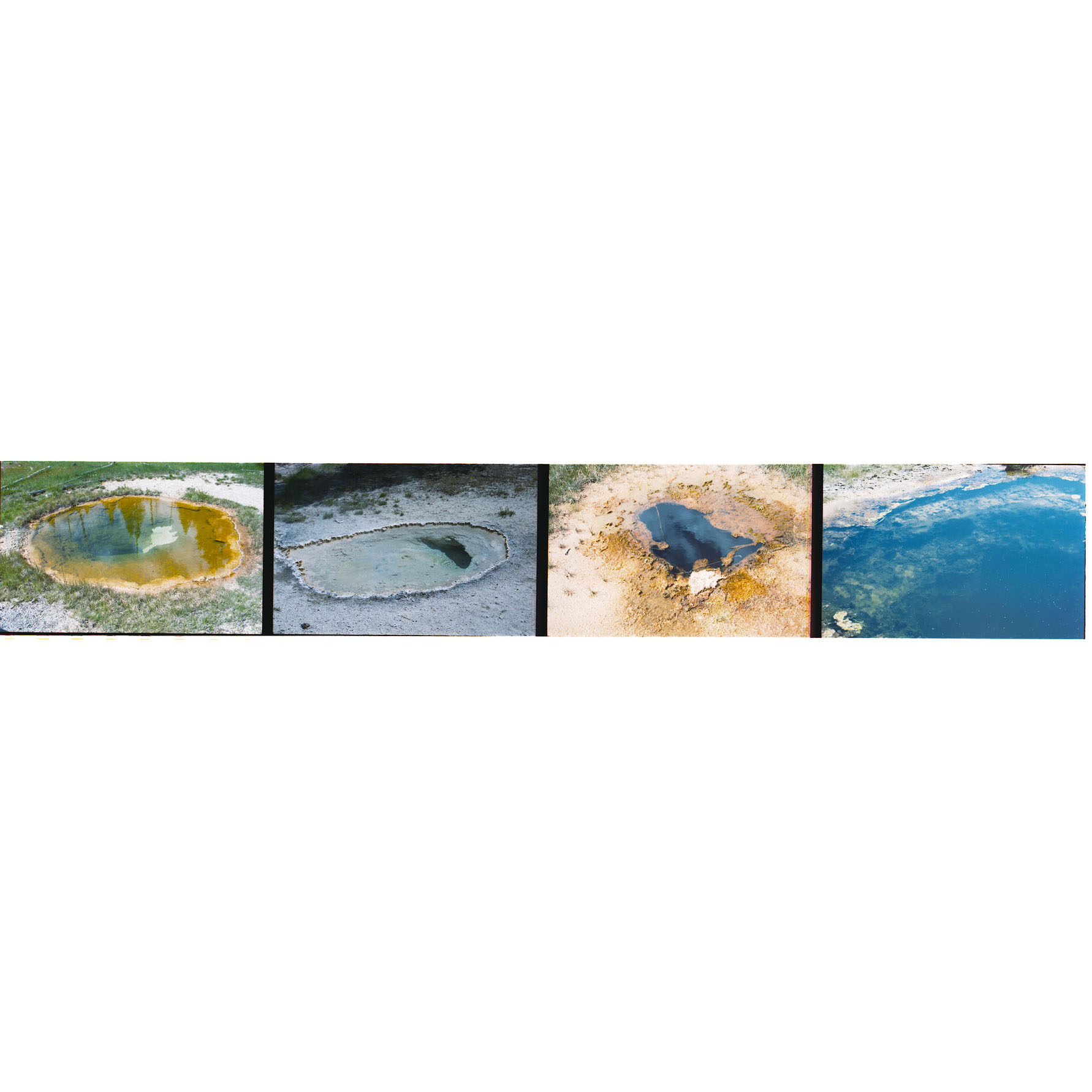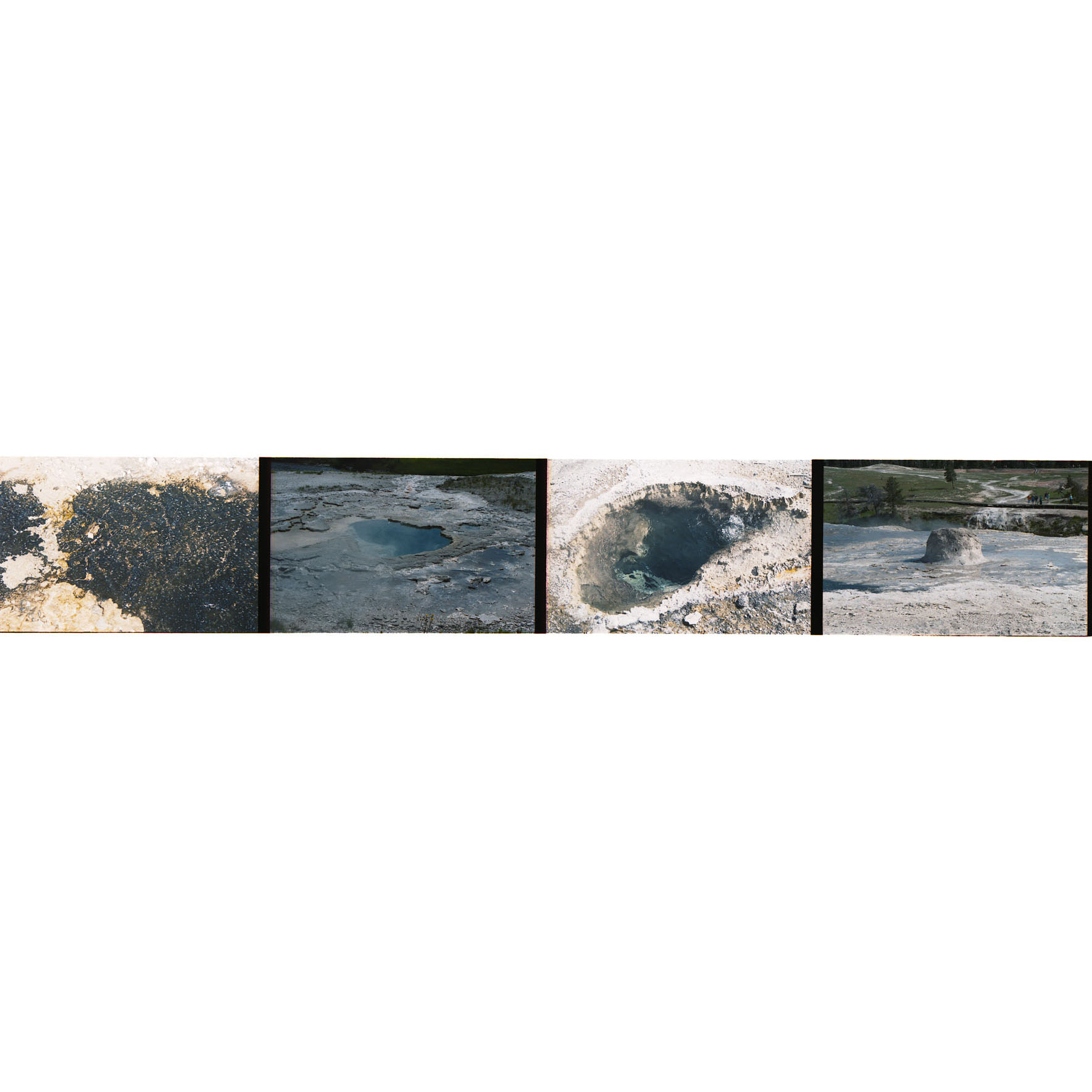 Sense of Landscape, 2007. Collaboration with architect Pernille Birkel.
Color photographs, glue, mirror.
Photographs of a number of geyser pools from Yellowstone National Park are digitally split up, reassembled and printed. The prints are folded into geometric three- and four-fold kaleidocycles - a ring-shaped mechanism that can rotate endlessly around its own center. The mirror base allows the viewer simultaneous views of each one of them.