Double Visions (Studio, City, Desert), 2005-06
3-part video, 5 minutes each.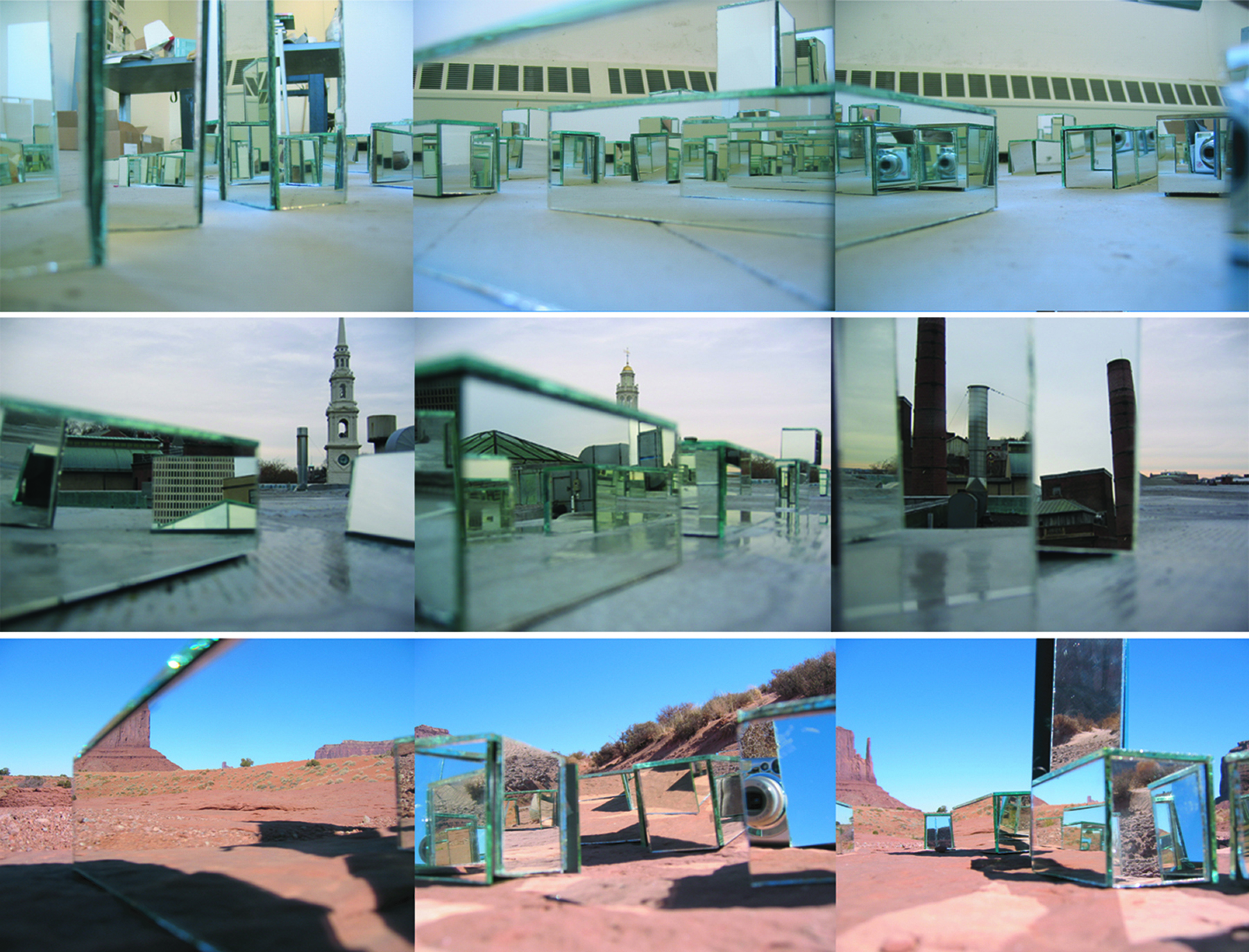 Still images from the films and installation shot at the Sol Koffler Gallery, Providence.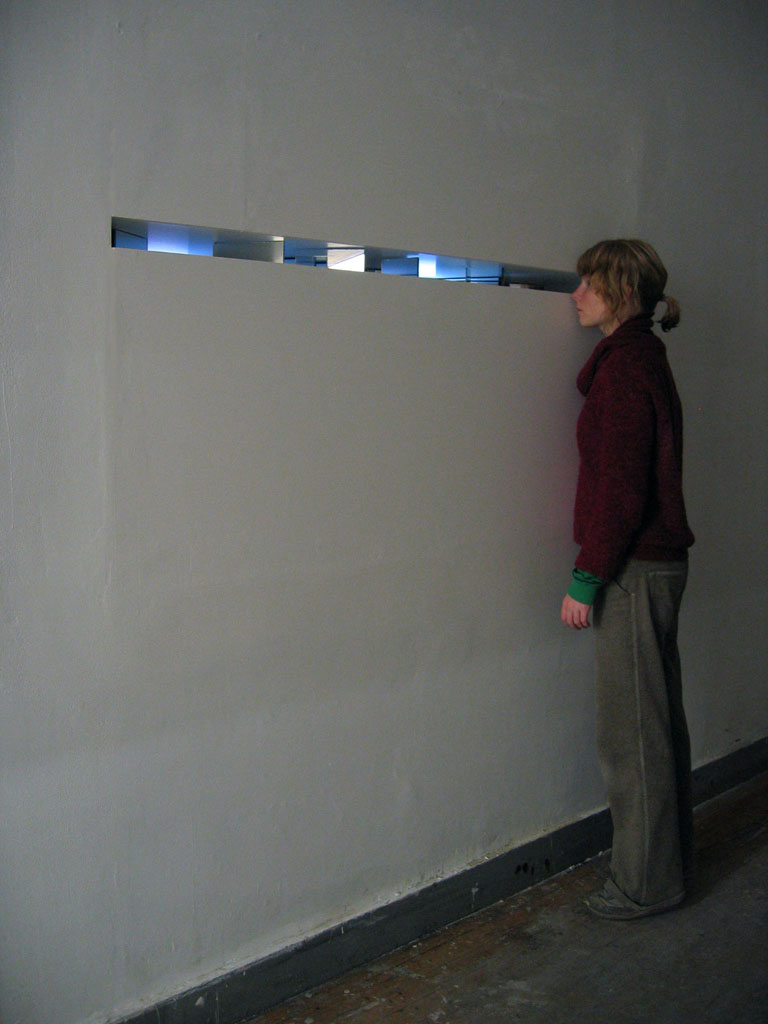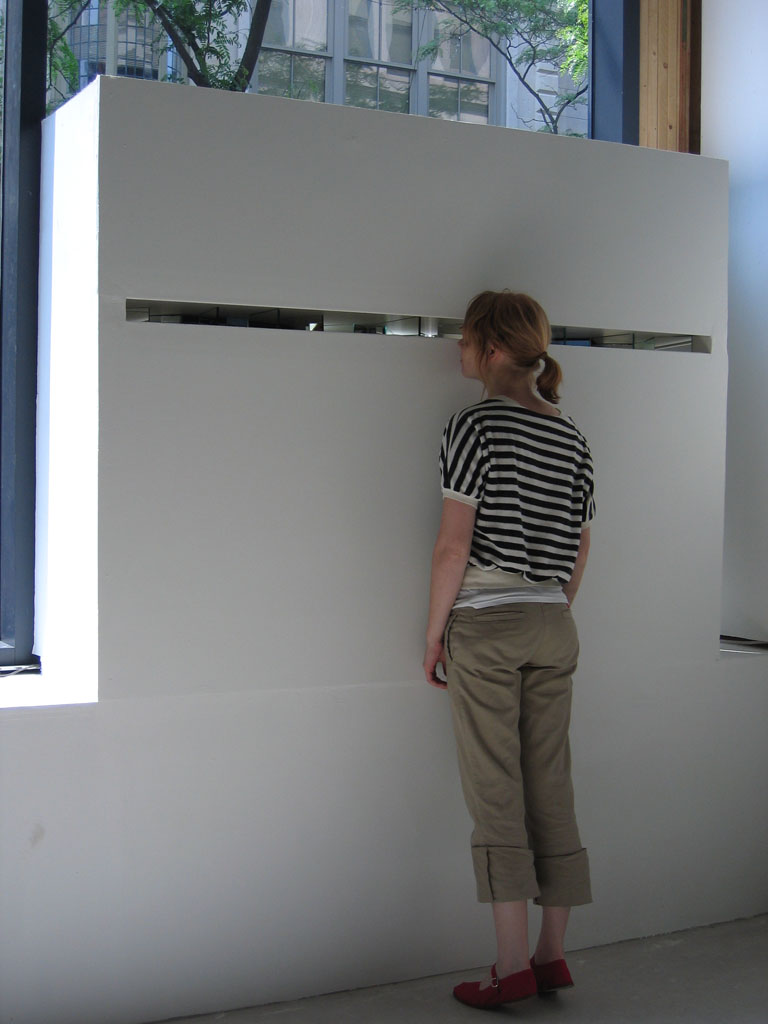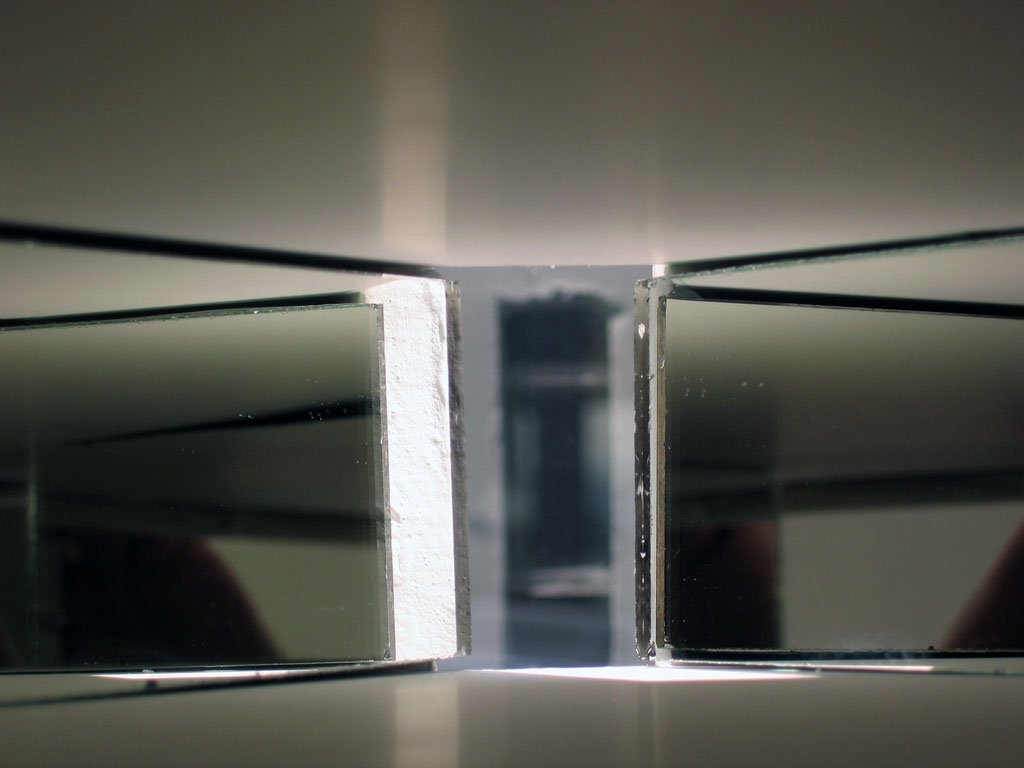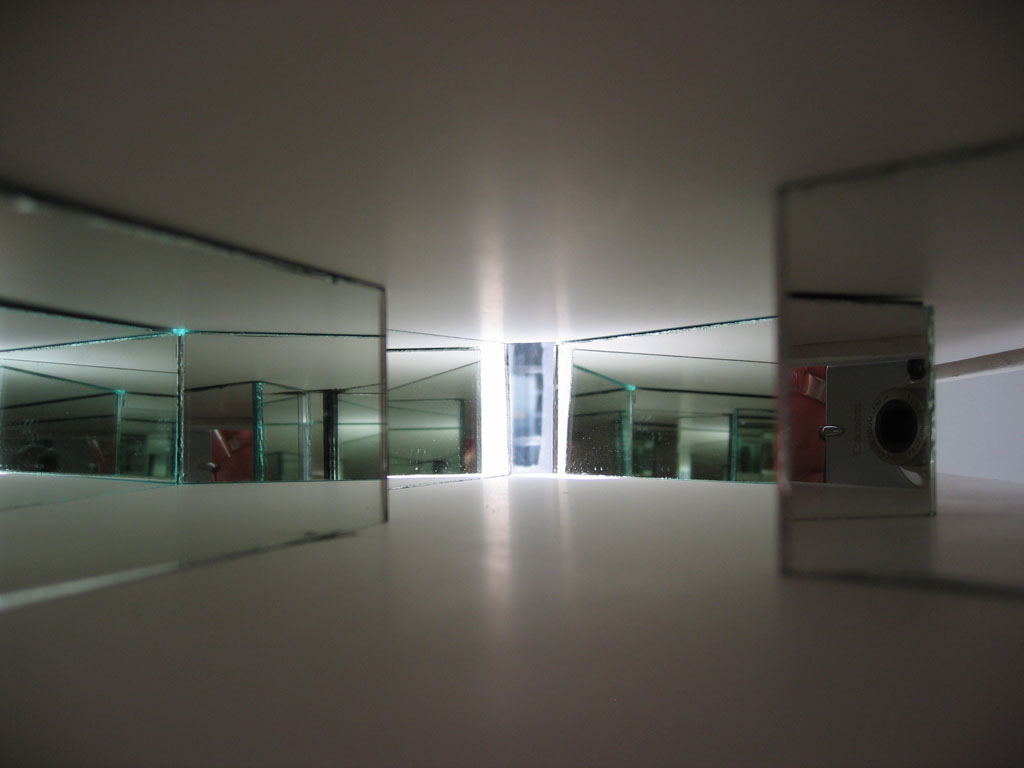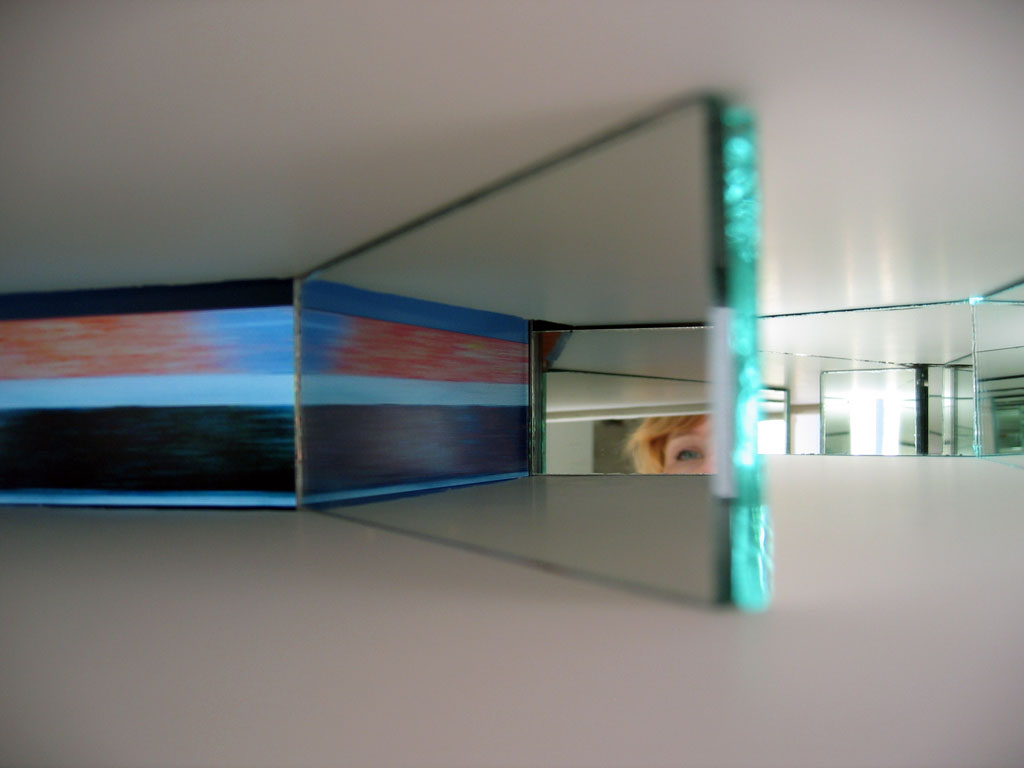 Your Manual Focus, 2006, one version inside a closed gallery space and one facing a window onto a street in Providence.
In a long hallway, the viewer encounters a miniature space built inside a slit in the wall. The space is constructed of mirrors, small LCD screens that show video footage of endlessly moving horizontal landscapes, and the reflections of the hallway itself and other passers-by.
Your eyes are constantly searching for focus as excellent tools to understand the slightest wisp of movement and shift in tonality, unlike the camera focusing on particularities and blocking everything else out.